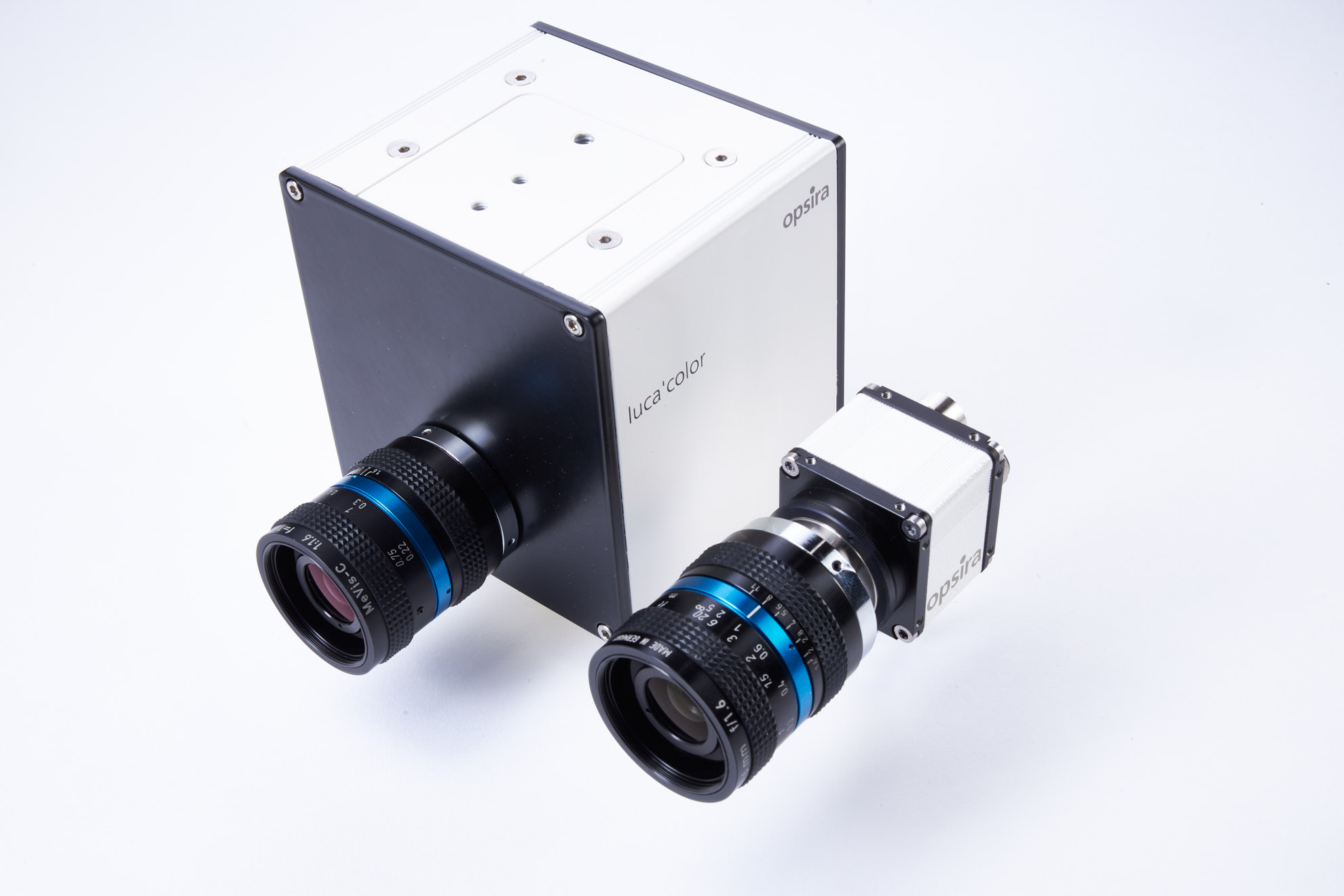 Luminance Cameras
"luca" luminance camera systems are used for high-resolution measurement of luminance, radiance, and color distributions.
luca cameras analyze the spatially resolved luminance quickly and easily, and can be used for measurement of displays, control elements, or luminaires, for example.
The cameras are based on high-quality CCD-matrix cameras and provide up to 5 orders of magnitude of dynamics within one measurement – at an incredibly low signal-to-noise ratio. 5 MP and 12 MP resolutions, in monochromatic or polychromatic options are available.
Comfortable control and evaluation software offers a variety of evaluation functions.
Key Merits:
High sensitivity
CMOS sensor technology
Polychromatic version with up to 10 filters available
GigE interface
The system add-on luca'color allows measurements of up to 10 different spectral weighting functions allowing for the spatially resolved measurement of the CIE 1931 color distribution. 

The luca'remote add-on provides a powerful TCP/IP interface for the integration of luca cameras into automated control processes, such as end-of-line controls.