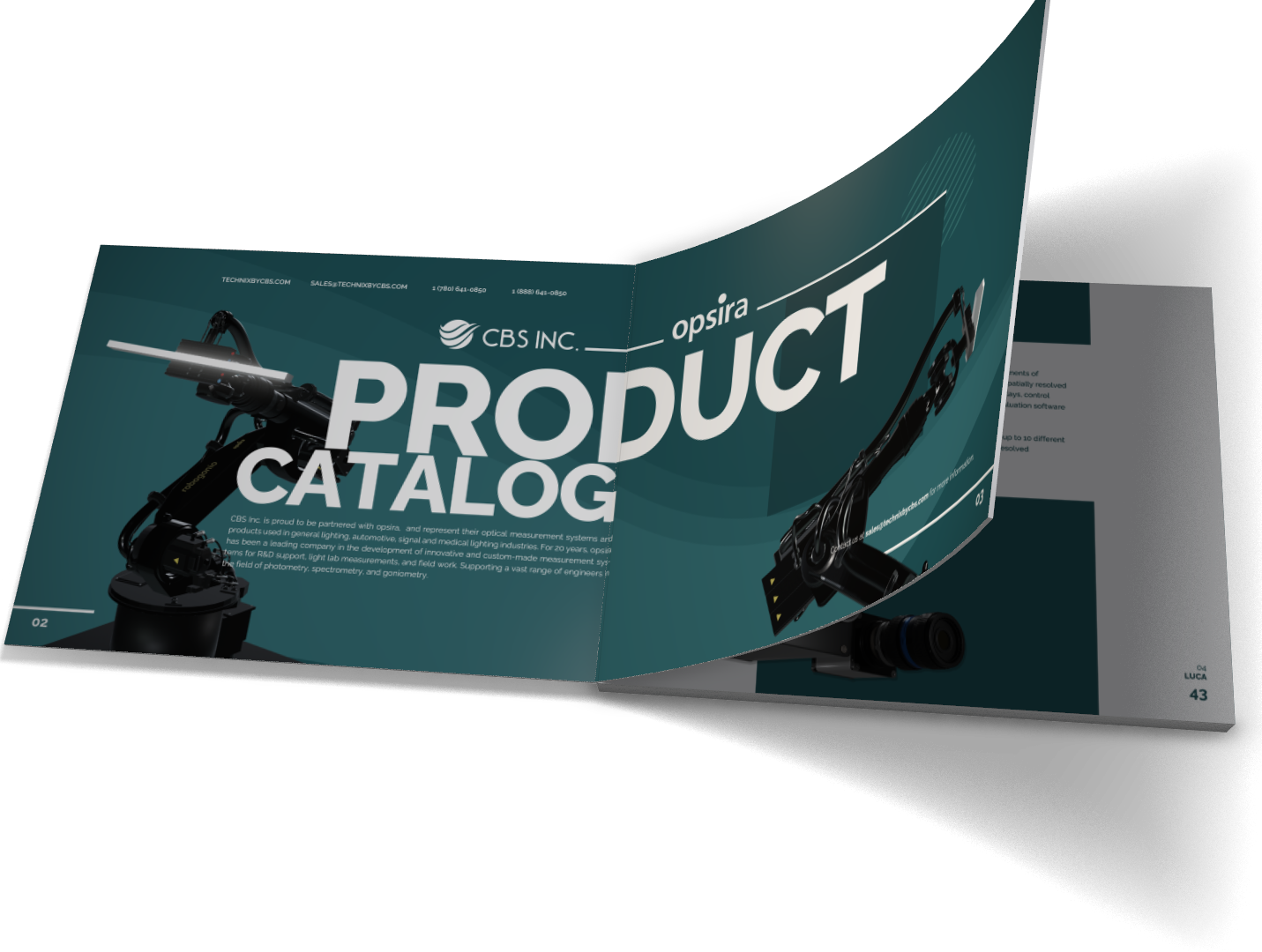 Opsira's products:
precision perfected in light measurement
CBS Inc. is proud to be partnered with opsira, and represent their optical measurement systems and products used in general lighting, automotive, signal and medical lighting industries. For two decades, opsira has been a leading company in the development of innovative and custom-made measurement systems for R&D support, light lab measurements, and field work every step of the way – from initial concept to a prototype ready for mass production. Opsira's highlight is the goniophotometer robogonio, which combines near-field, extremely fast far-field, and spectral measurements in one single, highly flexible system. Our collaboration empowers countless engineers in the fields of photometry, spectrometry, and goniometry, enabling them to achieve unparalleled results.

Click below to discover the comprehensive product catalog and elevate your capabilities in optical measurement technology today!
Explore Opsira Catalog