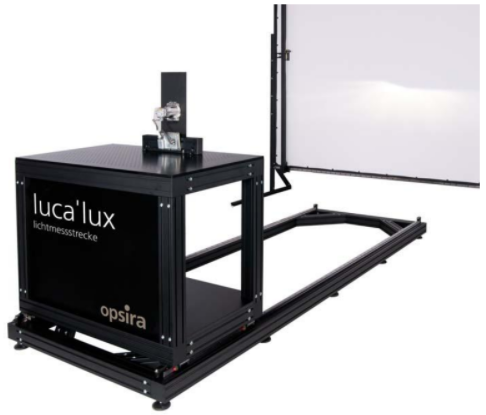 luca'lux
The luca'lux system enables the quick and flexible high-resolution measurement of illuminance and luminance intensity distributions in R&D and production control. 
Applications:
End-of-line testing
medical lighting
automotive lighting
signal lighting
alts - Airfield Lighting Test System
The alts is a luca'lux based airfield lighting test system for airfield ground lighting fixtures for the testing of airfield lighting fixtures after production or refurbishment.
Contrary to the time-consuming goniometer measurement, the luca'lux system realizes a precise measurement within only a few seconds providing a measurement that is calibrated according to international measurement standards.
The system is available in various configurations and includes a spectrometer and optionally a goniophotometer for measurements over a wider angle range. 
Control software comes predefined with ICAO and FAA regulations, to ensure compliance.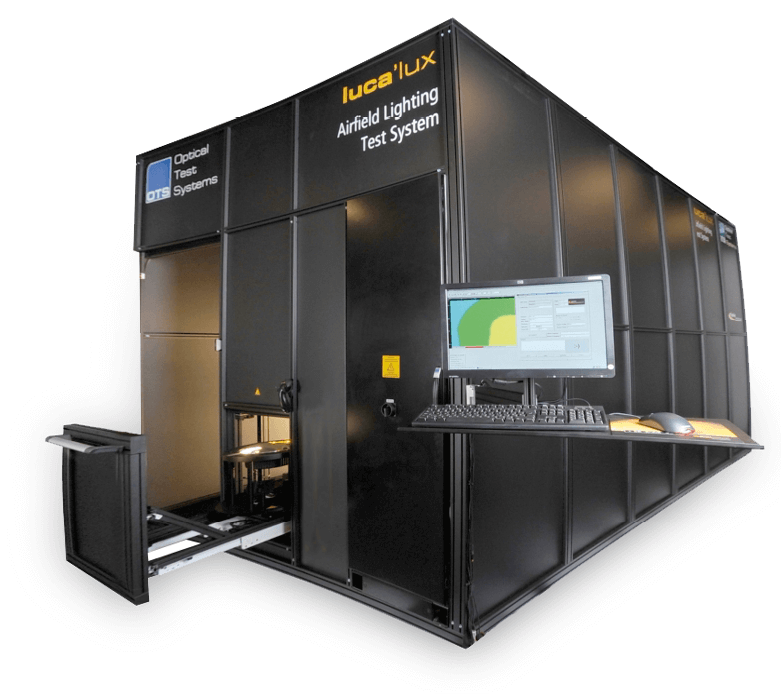 mlts - Medical Lighting Test System
The mlts is a luca'lux based system for the measurement of medical lighting and has been used in the industry for decades for the measurement and adjustment of medical luminaires with respect to the relevant standard e.g. DIN EN 60601-2-41 or similar.
The mlts provides a photometric and geometric measurement of the light field within seconds, and tested against the required standard (e.g. DIN EN 60601-2-41).
The mlcs (medical lighting calibration system) offers a wide range of possibilities to adjust different work items or different light fields. Both systems, mlts and mlcs, can be expanded to include a spectrometer (-spec) to allow for the measurement of all relevant colorimetric parameters such as color temperature, chromaticity coordinates, color rendering index.
kps'lid - Luminous Intensity Distribution Test System
The kps'lid compact testing system enables quick and high-quality evaluation of luminous intensity distributions while requiring a minimum of space.
The camera based measurement provides a fast and easy evaluation of photometric and geometric parameters of illuminance and luminous intensity distributions of several types of luminaires.
Far-field measurement distance required by standards can be reduced to less than 1.50 m by using this optical system.
The kps'lid can be used by smaller companies who do not have a complete light lab to reliably test injection parameters and allow immediate correction of production parameters (e. g. injection molding settings).